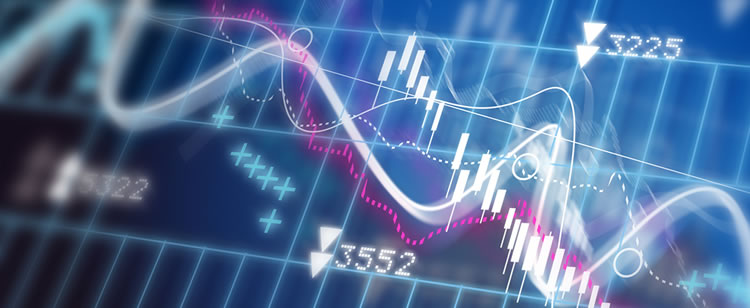 Global Summary
Economists & Policymakers have cut 2019 global growth projections again. However, whilst there is no doubt an overall slowdown, it may well be that outright recession could possibly be avoided in the US and world economies. Consumer confidence and spending remains firm and we are seeing easing in US-China trade tensions, more flexible central banks and the benefits of lower oil prices, which will help to stabilise activity in 2019 and hopefully provide increased global growth in 2020.
Energy prices are lower and, whilst this is in part symptomatic of weaker global demand, it is helping to bring down inflation which is boosting real incomes worldwide. Monetary policy is easier. This is partly a reflection of lower inflation, but also because of a shift in US Fed policy making where they have become more responsive to financial market conditions and not increasing their interest rates as first thought.
The UK & Brexit
In the UK, Brexit continues to haunt the UK economy as companies complain of the negative impact on their business. The delay in the agreement of the Withdrawal Agreement has led to the downgrade of the UK GDP forecast for 2019. The next Bank of England (BOE) rate rise is therefore delayed allowing more time for the economy to rebound post-Brexit. The slowdown has been caused by a sharp rise in imports relative to exports, and weaker investment growth. Imports may be rising faster as firms have been warned to stockpile ahead of Brexit. A no-deal Brexit could cause trade disruption in the immediate aftermath, and so some stockpiling makes sense.
The Effect on your Investments
We conclude that there is likely to be a continued period of volatility in global markets. We must therefore look beyond the 'daily noise' and consider the underlying fundamentals of our own investments. It is difficult to remember that the market can help us maintain and sustain our wealth over the long term, when we witness the challenges across the world that we see today. There have and always will be significant uncertainties in the world – Russia, the Middle East, the EU, Africa, US domestic and international policy as well as our own political and economic agenda in the UK are always present. It could be said that 'In times like these, it's helpful to remember that there have always been times like these.'
The key with stock market volatility is not to over-react. Share prices will fall and rise and it's important not to be 'out of the market' at the wrong time as this can be costly to your overall capital values. We believe investors should remain focused on the medium to long term, investing over 'time', rather than trying to 'time the market'. Ongoing management of one's financial plan and investments remains important and generally volatility can be partially mitigated by diversifying investments suitably across a broad range of asset classes that include equities, commercial property funds, fixed interest securities (bonds) and cash. We will always look to ensure that our clients investments reflect their requirements, tailoring them to their attitude to risk and capacity for loss, whilst considering what the impact the current stage in the economic cycle has on their exposure to various assets.
For clarification of any points discussed above and any future independent advice regarding your own financial planning, please do contact us on 01626 833225 or email [email protected]
Important Information
The views and opinions contained herein are those of Loughtons Independent Financial Advisers and may not necessarily represent views expressed or reflected in other economic communications, strategies or funds.
This document is intended to be for information purposes only and it is not intended as promotional material in any respect. The material is not intended as an offer or solicitation for the purchase or sale of any financial instrument. The material is not intended to provide, and should not be relied on for, accounting, legal or tax advice, or investment recommendations. Information herein is believed to be reliable but Loughtons Independent Financial Advisers does not warrant its completeness or accuracy. No responsibility can be accepted for errors of fact or opinion. This does not exclude or restrict any duty or liability that Loughtons Independent Financial Advisers has to its customers under the Financial Services and Markets Act 2000 (as amended from time to time) or any other regulatory system.
Loughtons Independent Financial Advisers is a trading name of JPRS (South West) Limited. JPRS (South West) Limited is authorised and regulated by the Financial Conduct Authority.