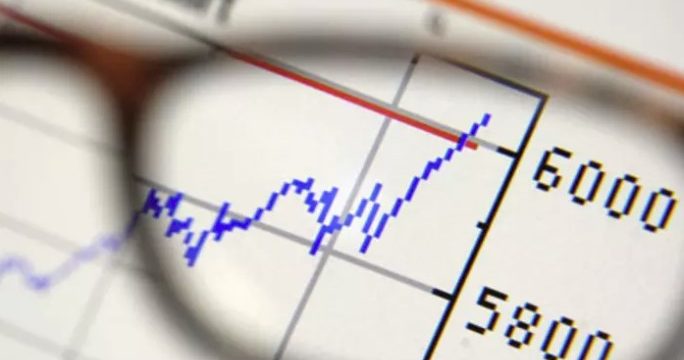 Stock-Market Volatility – February 2018
After a lengthy stretch of calm, stock market volatility has returned this week. On Monday, the Dow Jones index fell 1,175 points, the single largest one-day drop in history. This has affected the UK stock-markets also. The FTSE 100 has dropped over the last week, with six consecutive days of falls. The index at the close of business on Tuesday 6th was down around 8% from its mid-January all-time high.
When markets are falling like this, it can be scary. Especially if you're new to investing. The media doesn't help. Newspapers and websites tend to dramatize any volatility, stating that £Xbn has been wiped off the market and that investors will suffer.
What is the best strategy to deal with Stock-market volatility?
Stay calm
The first thing to do when stocks are falling is to stay calm and rational. Remember that markets rise and fall. They always have, and they always will. It's part of investing.
Put a downturn in the markets into perspective. For example, over the last two years, the FTSE 100 has risen over 20%. Add in dividends and investors have enjoyed a near 30% return. So falls of approximately 8% earlier this week are not the end of the world.
Ask why
It is also worth establishing why markets are falling. This can help us to remain rational.
The main driver of the volatility at present, in an ironic twist, is that economic news from the US has been stronger than anticipated. As a result, the market is expecting multiple US interest rate increases this year. That doesn't seem like the end of the world.
Welcome the volatility
Warren Buffett said, "Be fearful when others are greedy and greedy when others are fearful,"
Many investors do not like volatility. They do not like when stocks fall, and sell up, often locking-in losses.
But corrections bring a means of enhancing your investments over the longer term. When stocks fall sharply, you have the opportunity to buy high-quality companies at lower valuations. That means potentially higher profits for you in the future. Similarly, if you're a dividend investor, falling share prices bring opportunities to pick up higher yields. That means larger dividends for you in the future.
That way volatility isn't so scary, but more of an opportunity.
The Service we provide for our clients
As we have previously confirmed, we believe investors should remain focussed on the medium to long term, investing over 'time', rather than trying to 'time the market'.
We continue to assess the quality of any investment opportunities which come about as the result of our investment process and strict fund selection criteria. A long-term outlook when investing is clearly desirable, as short-term expectations can turn out to be unrealistic where events cannot be anticipated.
Therefore, active management remains important and generally volatility can be partially mitigated by diversifying investments across a broad range of asset classes that include equities, commercial property, fixed interest securities (bonds) and cash to spread risk even further.
For clarification of any points discussed above and any future independent advice regarding your own financial planning, please do contact us on 01626 833225 or email [email protected]
Important Information
The views and opinions contained herein are those of Loughtons Independent Financial Advisers and may not necessarily represent views expressed or reflected in other economic communications, strategies or funds.
This document is intended to be for information purposes only and it is not intended as promotional material in any respect. The material is not intended as an offer or solicitation for the purchase or sale of any financial instrument. The material is not intended to provide, and should not be relied on for, accounting, legal or tax advice, or investment recommendations. Information herein is believed to be reliable but Loughtons Independent Financial Advisers does not warrant its completeness or accuracy. No responsibility can be accepted for errors of fact or opinion. This does not exclude or restrict any duty or liability that Loughtons Independent Financial Advisers has to its customers under the Financial Services and Markets Act 2000 (as amended from time to time) or any other regulatory system.
Loughtons Independent Financial Advisers is a trading name of JPRS (South West) Limited. JPRS (South West) Limited is authorised and regulated by the Financial Conduct Authority.